Serving the community authentic northern Italian dishes. A family style restaurant that actively engages each customer in Torino energy.
more »

Please call 540-347-2713 if you would like us to cater your next event or create a wedding cake for you.
more »

All of our cakes are custom made to order. Let us create a wonderful cake for your next event!
more »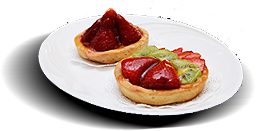 Reviews
"The Cafe was clean and had a nice atmosphere. The people working there were very friendly and made some very good food recommendations. They had an impressive menu written on the board behind the cash register."